Chief Growth Officer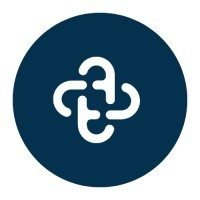 Treehouse
Sales & Business Development · Full-time
Ottawa, ON, Canada · Remote
Posted on Friday, May 26, 2023
ABOUT TREEHOUSE
On a mission to build a more cohesive family care system by supporting providers, educating families, and advocating for a better standard of care for all. Our solution allows providers to grow their business, build their network, and connect with clients on a secure platform.
We are a rapidly growing start-up and are excited to grow our team with the addition of a Chief Growth Officer. We're looking for an enthusiastic Chief Growth Officer (who loves a challenge) to help shape our innovative software. Your efforts will help guide our teams' work to make family health universally accessible and engaging. The right person for the job must embrace the concept of team. We are looking to hire someone who will grow with us, taking initiative and ownership of new roles and processes. We are an early stage company and there is ample opportunity for growth.
PRIMARY RESPONSIBILITIES
Growth (Canadian Markets):
Develop and implement sales strategies to drive business growth and meet sales targets
Clearly define significant opportunities within target markets and drive the team to ensure these opportunities are fully pursued
Identify new business opportunities and potential clients through market research, networking, and other lead generation activities
Maintain up-to-date knowledge of industry trends, competitor activities, and market conditions to inform sales strategies and tactics
Build and maintain key customer relationships and develop and implement strategies for expanding the company's customer base
Develop and deliver sales presentations and proposals
Monitor and report on sales performance, using data analysis to identify areas forimprovement and make recommendations for change
Provide strategic and operational leadership for the organization, working closely withthe senior leadership team and broader Sales teams
Collaborate in creating short-and long-term strategic plans
Additional Responsibilities
Learn technical aspects of Client Management (transfer agent clients)
Mentor, develop and coach team, with a focus on KPI's, performance and growth
Create and support a collaborative culture through authentic leadership
Set team goals to promote individual growth and development, as well asachievement of organizational strategic objectives
Work closely with other departments to ensure the delivery of high-quality services to clients
Establish operating policies consistent with organizations broad policies and objectives and ensure their execution. Provide guidance, advice, direction, and authorization to carry out major plans and procedures, consistent with established policies
Promote and practice effective communication and adequate flow of information
Requirements
Minimum 5-10 years experience focused on B2B sales, revenue growth and client acquisition within capital markets and technology
Bachelor's degree in business management or any related field
Proven track record of exceeding objectives in a complex business-to-business salesenvironment
Exposure to developing and executing client acquisition and new businessdevelopment strategies
Experience building and reporting on sales metrics, driving insights into actionsbased on data
Experience within the benefits industry or health tech space is an asset
Exceptional problem-solving skills and high attention to detail
HOW TO APPLY
If you want to join a company that is building massively disruptive technology, reach out today!
We invite enthusiastic and qualified applicants to submit their resume by email at info@growwithtreehouse.ca. Please include "Chief Growth Officer" into the subject line and be sure to let us know why you'd be the perfect addition to our growing team!
Successful applicants are people who stand out and really demonstrate a passion for their chosen career. Tell us something other than just your work history -- what is your favorite part of the growth and hacking process? What's the most interesting project you have worked on?
We want to know what motivates you to join a tech startup.We thank all applicants; however only those selected for an interview will be contacted.
Treehouse is a female led startup which strongly values diversity, equity, and inclusion. We are looking for someone who shares these values to join our family. If there are ways we can make the hiring process more accessible for you, please let us know.
Treehouse is an equal opportunity employer.